Recently, I've been thinking.
My phone, An HTC Smart. has all what I needed for a new touchscreen phone. But since I've been addicted to twitter and posting photos and being social on the go it's not what I need anymore. It has friend-stream but to be honest that messes up for me. And I've sent it off to be updated and sorted out and it's still not working as well. I feel like I need a new phone. Here are the specs;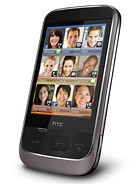 DISPLAY
Type
TFT resistive touchscreen, 256K colors
Size
240 x 320 pixels, 2.8 inches
- Sense UI
FEATURES
OS
Brew Mobile
CPU
300 MHz processor
Messaging
SMS(threaded view), MMS, Email, Push Email, IM
Browser
HTML
Radio
Stereo FM radio with RDS
Games
Yes
Colors
Black
GPS
No
Java
Yes, MIDP 2.1
- MP3/eAAC+/WAV/WMA9 player
- MP4/H.263/H.264/WMV9 player
- Organizer
- Predictive text input
BATTERY
Standard battery, Li-Ion 1100 mAh
Stand-by
Up to 450 h (2G) / Up to 600 h (3G)
Talk time
Up to 7 h 30 min (2G) / Up to 6 h 10 min (3G)
Now as this phone was released in jan of 2010 I got it December last year. It's not long that I've had it but I've had a lot of problems with it. As much as I love the little guy, It has a lot of disadvantages.
#1 When you delete messages, they go into a deleted folder also. Great to re-add those messages you didn't mean to delete. BUT I had to go to an O2 guru (the new apple rip offs they have) to sort this out and clarify this with me. My phone was acting slow because I had a build up of messages. When you delete messages on your phone you expect them to be gone. Just like images and videos. But no. They're in a folder, and that made my phone slow and laggy and I hated it. NOW I have to delete messages that I've set to delete all the time otherwise it builds up again. It's too much hassle for nothing.
#2. My battery used to be amazing until I charged it for the first time. I charged it for 3.5 hours when I first got it like it said in the handbook and when I came to charge it for the first time I charged it till full and it went down in 2.7 days. I'M SORRY. But when I first had it it lasted 4 days.
#3.
My weather report is never true, and Even though I set it to my hometown and city. It's always wrong. It says I'm in yeovil after half an hour of being home from yeovil. And it canceled itself out and turns off at random times.
#4
My camera is shite. Laggy and slow. That is all. Even though the flashlight is a good idea. It blinds everything it touches and leaves red-eye. EVEN on the red eye disfunction. Sort it out!
#5 My unlock screen freezes for no reason. Leaving me no choice but to either turn the phone off, rip the battery out or hold down the back button until it's finished having a tantrum.
#6
My friendstream. Right. I hate Facebook. I don't want anything to be involved with it technology wise apart from my browser. Meaning that I just want to look at the website occasionally and then disappear form the world of it. So I'm only signed in with twitter on my friendstream. I thought It was amazing and great for me to catch up with things at glastonbury festival. BUT NO. My friendstream (bearing in mind i've had my phone serviced because I've had problems with it.) Is still slow, Uploading new things takes an hour and it doesn't even upload them. It's stuck on one tweet i sent when I had my phone re serviced. I can only upload photos to FACEBOOK. When I refresh it still loads nothing. I can only post a status and I have to wait 5 mins for it to stop jibbing out to do that. So I usually do it by message to twitter instead.
#7
My camera files are messed up. Because it had a paddy.
So the phone I'm going to get is a Samsung Galaxy Ace. I don't have the money for it at the moment But I might as well buy it soon before I never buy it. I should be able to get money off of it if I give them my HTC as well. If not I'll be pissed and want to sell it to someone so I can get my profit back. It cost me £90 and it wasn't worth it. The ace has been compared to the iphone from apple and to be honest as much as I bum apple products, I'd prefer the Samsung. Apparently iphones have a GPS signal that can let people infiltrate your data. Heres the specs of the Ace.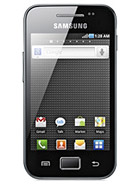 DISPLAY
Type
TFT capacitive touchscreen, 16M colors
Size
320 x 480 pixels, 3.5 inches
- Gorilla Glass display
- Multi-touch input method
- Accelerometer sensor for UI auto-rotate
- Touch-sensitive controls
- TouchWiz v3.0 UI
FEATURES
OS
Android OS, v2.2 (Froyo), upgradable to v2.3
CPU
800 MHz ARM 11 processor, Adreno 200 GPU, Qualcomm MSM7227 chipset
Messaging
SMS(threaded view), MMS, Email
Browser
HTML
Radio
Stereo FM radio with RDS
Games
Yes
Colors
Black
GPS
Yes, with A-GPS support
Java
Yes, via Java MIDP emulator
- MP4/H.264/H.263 player
- MP3/WAV/eAAC+ player
- Organizer
- Document editor
- Image editor
- Google Search, Maps, Gmail,
YouTube, Calendar, Google Talk, Picasa integration
- Voice memo/dial
- Predictive text input (Swype)
BATTERY
Standard battery, Li-Ion 1350 mAh
Stand-by
Up to 640 h (2G) / Up to 420 h (3G)
Talk time
Up to 11 h (2G) / Up to 6 h 30 min (3G)
Okay, so It only films 15fps. But I don't do a lot of filming anyway. It's mostly photos. And to be honest Josh has this phone and I love it. I hate to admit it to him now because I was making out that my HTC was gods gift but I prefer the samsung. It's lightweight even though it's big it's handy, t;s pretty, has better features then my HTC. Has wi-fi connectivity (so does the iphone I know.) But it's better for me to connect with twitter. Which is what I want. I want things to load fast I don't want any lag I want a glorious touchscreen and I want to be able to be in touch with twitter wherever I go. Also the same with my gmail account.